Classes Offered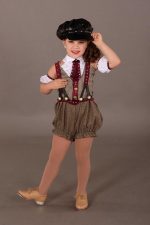 Tap
Come dance to the rhythm! Students in our beginning-level class will learn and practice the basics of tap technique; the continuing level will teach more complex rhythms and steps.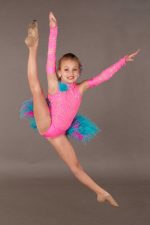 Acro
Classes focus on the skill of flexibility, control, and strength training. Beginners will learn handstands, forward rolls, and cartwheels. Aerial work and handsprings are incorporated in the more advanced acro classes.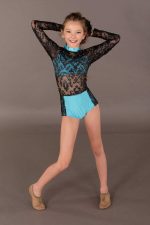 Modern/Jazz
Modern and jazz dance are less formal than ballet but still emphasize proper alignment and technique. No experience is needed for the beginning class; one or more years of training are recommended for advanced beginners.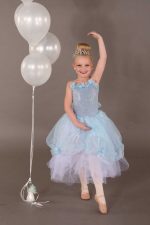 Ballet
Ballet is considered the foundation of dance. Our instructors teach proper placement, alignment, balance, technique, and control. These elements will be used in all forms of dance. Our students focus on improving strength and control, as well as body positioning in barre and center work. The students also learn the vocabulary and terminology of ballet.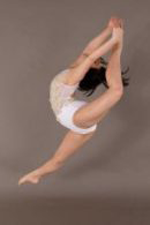 Pointe
Pointe is offered to those students who have mastered the knowledge and technique of ballet and are ready for the next level. Strength and control are extremely important in this dance form. Instructor approval is necessary.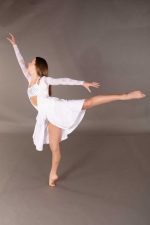 Lyrical/Contemporary
This contemporary lyrical class is based in ballet and modern dance. The unique choreography is fluid and organic, often using emotion to motivate the movement. The class emphasizes artistry and musicality, challenging the dancer to move in new, unconventional ways. Some prior training is needed for the continuing class.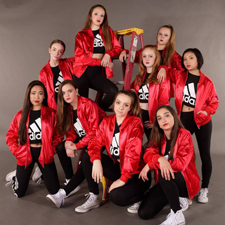 Hip-Hop
These classes teach a fast-paced, high-energy "MTV-style" dance. After a short warm-up, class will focus on learning aerobic dance combinations done to "pop" and hip-hop music. Our hip-hop classes include fresh, innovative choreography influenced by the latest street dance trends. Wear sneakers and be prepared to sweat!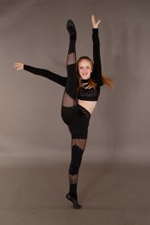 Drill Team Prep
Drill team prep is a fun, active class for girls of middle to high school age. The class starts with a long stretch which focuses on flexibility for kicks and splits. Students will learn proper kick technique and dance jazz technique. They will learn different choreography week to week, which consists of kick, jazz, and hip-hop.
Company Dancers
Classes are strictly for those dancers who have a passion for dance and want to take it to the next level! Dancers perform in a variety of shows throughout the year and compete with their dances in the spring. The DI staff places higher expectations on the company dancers in and out of the studio. Please email the studio at info@danceintegrity.com to learn more!
Mini: 2-5 yrs of age (must be potty trained)
Jr: K through 5th grade
PreTeen: 3rd through 7th grade
Teen: 6th grade and up
Sr: 9th grade and up
Beg: New to a dance
Int: 2+ years experience
Adv: By placement only
Age and level are for guidelines only. Our teachers will evaluate all students to ensure proper placement.